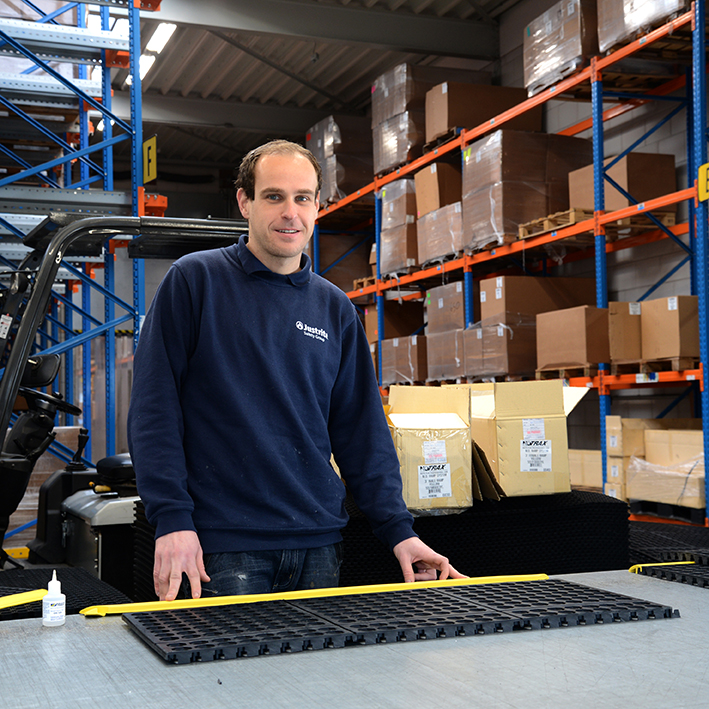 Technical installation service
Our Notrax® technical installation team is now available to install or assemble custom matting installations only for Notrax® products purchased through our trusted distributor network across Europe.
An appointment can be made with our field sales team to conduct a safety audit and to help plan the layout of the matting project as well as select and test the best matting products for the application. A preparation visit can be made in advance for specific measurements, product selection and technical drawings and review. Our own Leon Wijntjes will be heading up the technical installation team as our matting installation expert (pictured left).
As part of our custom matting service, our experienced design team can create 3D custom drawings to your specifications based on your dimensions and preferred mat choice.
Combined with our professionalism and dedication to achieve the highest standards of service are the exceptional products and materials that we use during the installation, from the initial preparation and the finishing touches.
More Information