Laboratory HPLC Containers
Laboratory HPLC safety disposal cans and containers feature quick-disconnect features and coalescing carbon filters to keep laboratory and personnel safe with a compliant, environmentally-friendly solution to waste collection. HPLC waste containers are ideal for vapor and fire protection, safeguarding against accidental spills, and maximizing safety and convenience.
Read more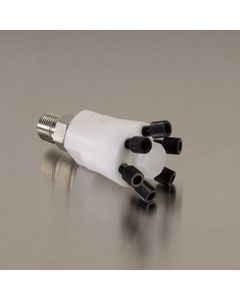 HPLC PTFE Manifolds 2817 Justrite
Enables up to six waste lines (per manifold) from HPLC processes to be fed into a single intake fitting. Safety container with manifold installed is OSHA compliant and meets NFPA Code 30. Use on round containers; not for use on oval style can.
Available in 3 versions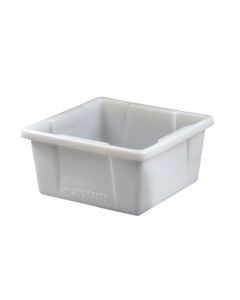 Spill Basin 84003 Justrite
Durable polyethylene basin keeps work area clean around HPLC cans and captures any inadvertent leakage from HPLC inflow tubes
Available in 1 versions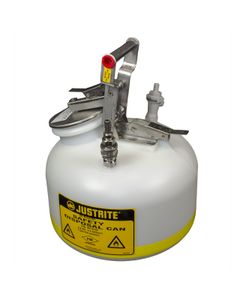 FAQ about Laboratory HPLC Containers
Is there a maximum of HPLC outlet tubes that can be connected to an HPLC waste disposal can?
The number of outlet tubes that can be connected to an HPLC waste disposal can at the same will depend on the amount of waste lines from the machine or the number of machines. Usually, one can should be enough for two HPLC machines, with the possibility of stacking two manifolds together.