More than just a logo mat
Creative and alternative uses for custom logo mats
What is the first thing that comes to your mind when we say: logo ­­mats? I bet you said, "entrance mat" or "doormat", right? I'll bet some of you were thinking "chocolate" but that's okay, chocolate is always the correct answer. Although it is true that most logo mats are used in entrances, you can use it for more than just a doormat.
Sure, you can have a logo on it or a company branded design or even a sassy bright pink one... but I am here to tell you that with our logo mats you can have anything printed on it. Anything. Of course, you can print your own design… but did you know that we can also print 3D images and even photos? This means you can use it for so many other things… I mean think about it, you could print a photo of you and your dog frolicking into the sunset on a warm summer evening or even Photoshop yourself on Rose's face with Jack holding you close on the Titanic…
And why settle with a rectangle or a square mat? Unleash your creative beast with our logo mats which can be cut into circles, half-moons or even arches! The uses you could have for a logo mat could be endless like my love for dogs and biscuits (not dog biscuits).
If you're struggling to get over the image of yourself as Rose on the Titanic then let me give you a few ideas of what you could use a logo mat for.
---
The most obvious use: a logo entrance mat
A custom entrance mat with your logo on it is, of course, the best way to make your store entrance area professional and inviting while promoting your company brand. Ideal for use in shops, supermarkets, hotels, bakeries, speciality stores, and more. Check out this purple one below: very purple, very eye-catching, love it!
---
VIP welcome mat: send a message to your special guests
The welcome mat below is a great example of welcoming your special VIP guests as they check in. Ideal for use in hotels, reception desks, airports, lounges, business entrances or waiting areas.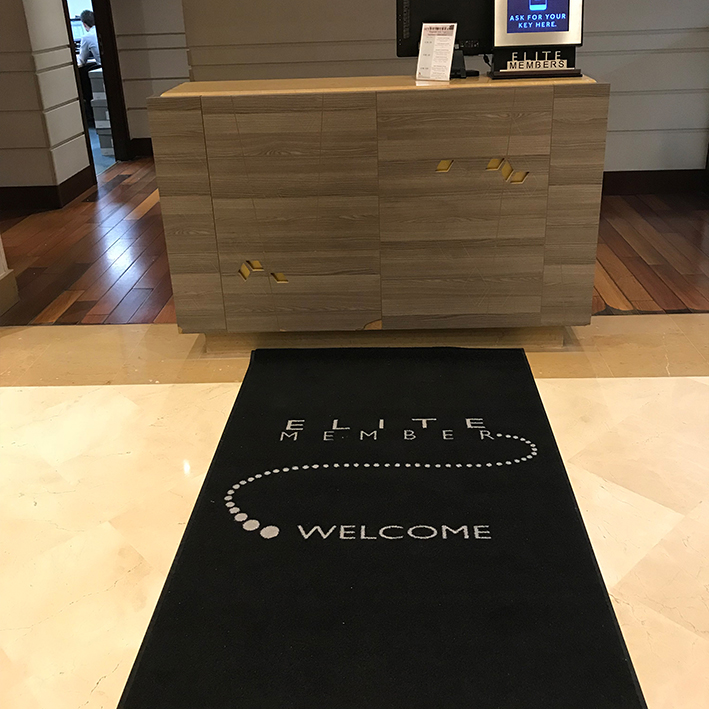 ---
Directional mat: help customers know where to go
Overhead signage can block the menu and make the service desk look untidy, instead, you can use a logo mat printed with directions. Easily seen on the floor, you can print, for example, "order here" or "pay here" whilst promoting your brand. Ideal for use in bakeries, restaurants, coffee shops, sandwich shops, fast food stores, supermarkets, cinemas/movie theatres, and shopping malls.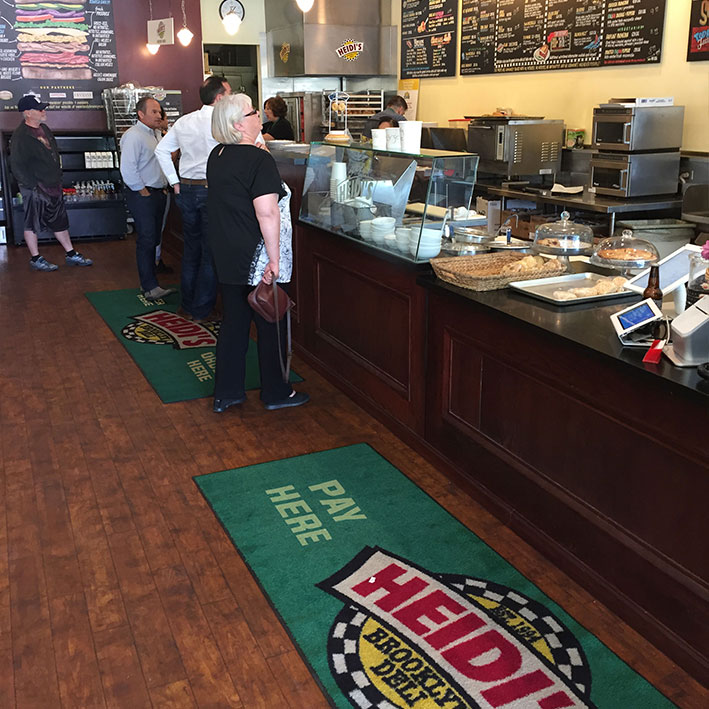 ---
Trade show mat: turn your tradeshow floor into a product application demonstration
You can use a logo mat to display a certain application for a product or to make an impact with your logo on your trade show stand. You could print something like a parking spot on it and use it to showcase a use for another one of your products say, oh, I don't know, a Monster Park-It parking stop? (wink wink wink!)
---
Promotional Mat or Sponsorship Mat: turn oil absorbent protection into a promotional opportunity
Convert your temporary floor protection at a motorbike cross or race event into a promotional opportunity or sponsorship placement! Very cool. Ideal for use on race days, motorbike events, car shows, and sponsorship events.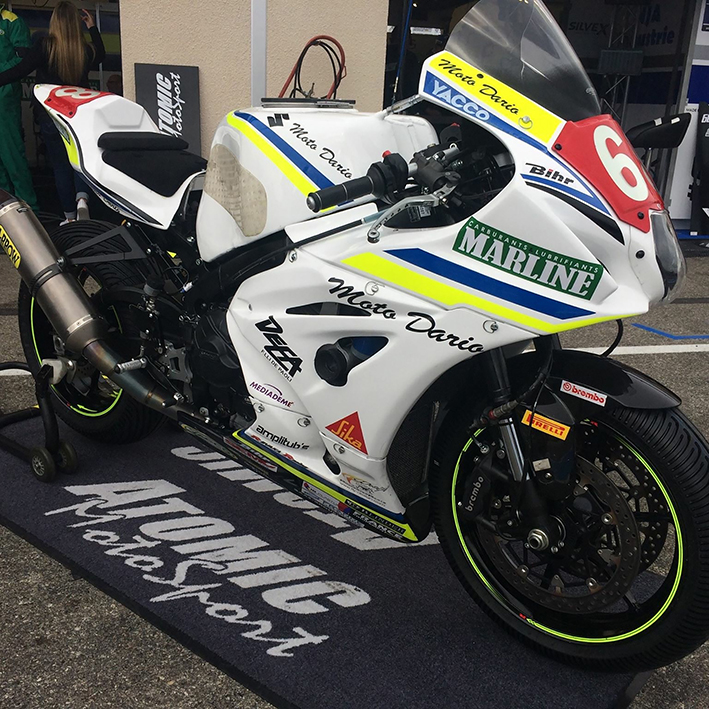 ---
You can print a 3D image on it and use it to blow people's minds
Or for that "oooh" factor that will really impress, you can opt for a 3D optical illusion. A mat like this is a real eye-catcher and a great talking point! Ideal for use in stores, parties, cafes, cinemas/movie theatres, anywhere you would like to create a talking point!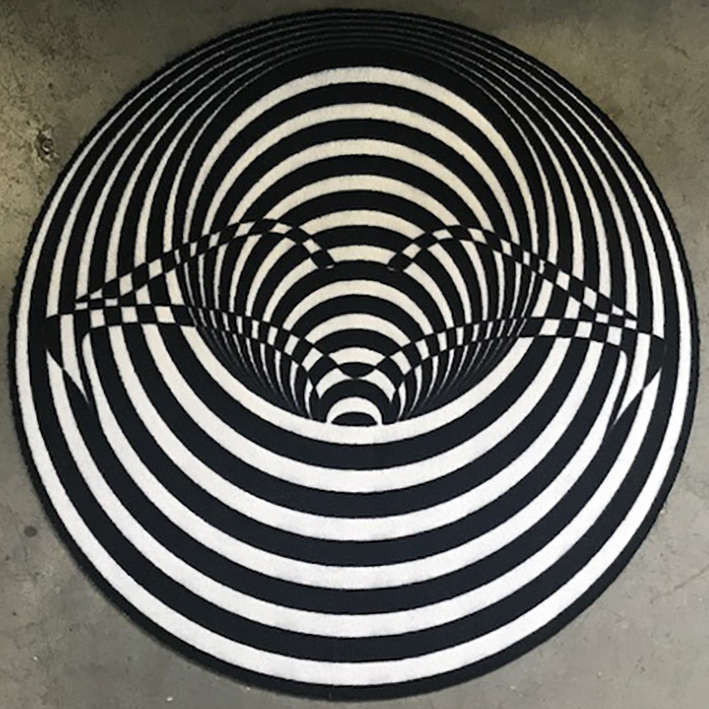 ---
VIP welcome mat: welcome your guests with an elegant entrance mat for a private jet or yacht
You can use a custom logo mat to make the entrance to a private jet looking even more luxurious. It's a great opportunity to showcase your brand before VIP guests come on board. (I have one of these for my private jet too). Ideal for use on boats, yachts, ferries, private jets, commercial boats and commercial planes.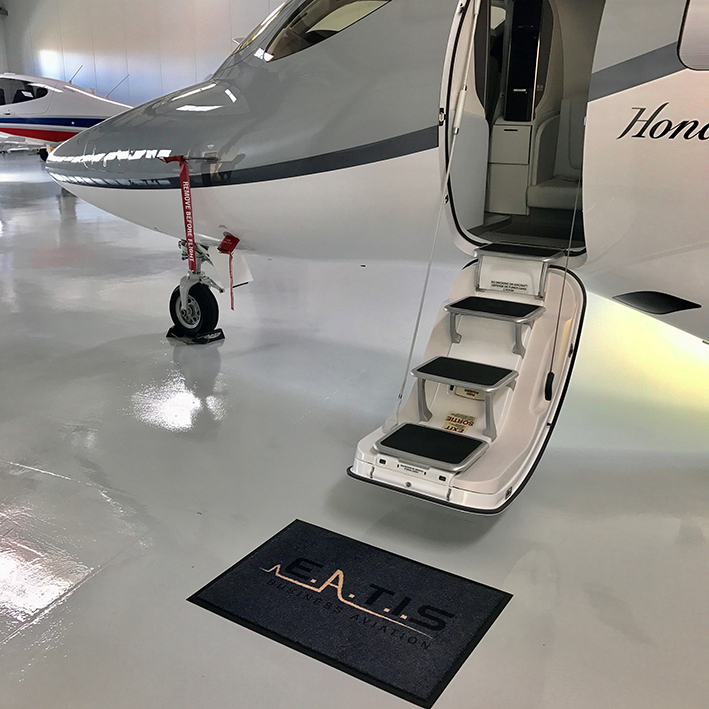 ---
Anniversary mat: remember that special day every time you walk indoors
Want to look down and see your loved one every day? Why not create an anniversary or wedding memento mat? Gaze down every day and remember that special moment. Romantic. Ideal for anniversaries, birthdays, valentine's day, or any other special day to you.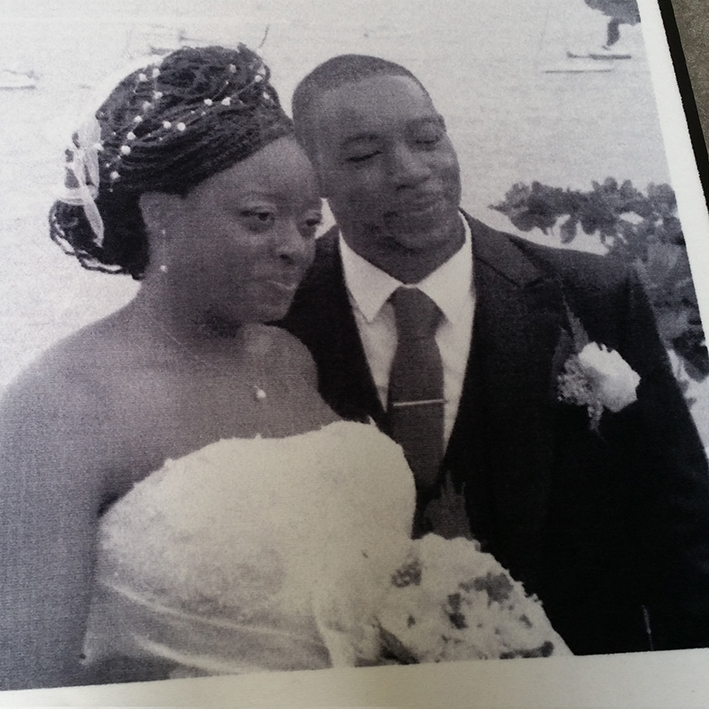 ---
Skills spot: Use the mat as a starting position for a game or for a skills tournament
Or what about a logo mat used in sporting activities like the below as a skills spot? Easily mark out areas to test your skills or mark off boundaries in sports such as cricket, indoor hockey, or other games.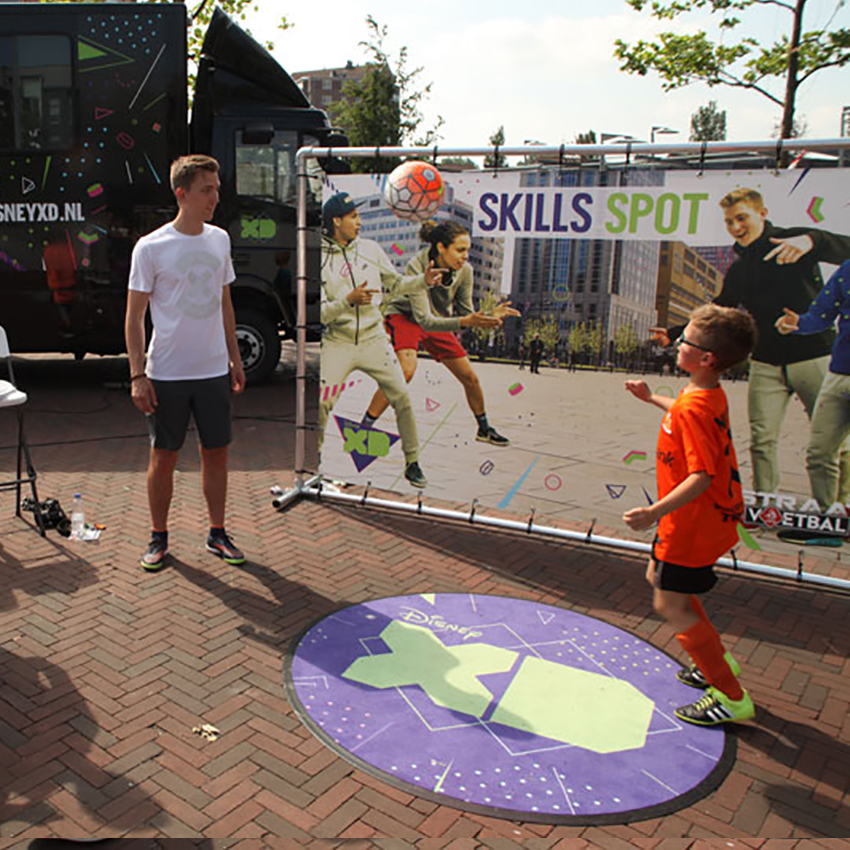 ---
Safety mat: make sure that everyone is aware of the dangers that may lie ahead
Since most people look at the floor when walking, a custom printed mat used as a safety mat in places such as warehouses, production lines, or manufacturing facilities is a great way to bring attention to a potentially dangerous area.
---
As a promotional focal point to emphasize a brand in a store
Are you looking for a way to bring more attention to a brand or product without overdoing the signage around it? A logo mat placed underneath a product is a great way to draw customer attention without cluttering up space. There are 3 custom logo mats in this picture, spot them all! Ideal for use in stores, supermarkets, retail shops, clothing stores, toy stores, and car showrooms.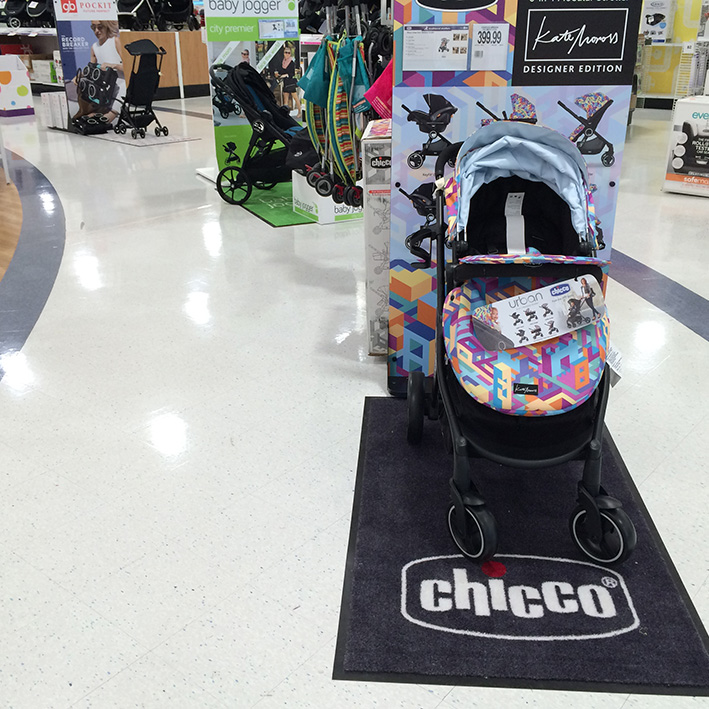 ---
Coffee mat: dedicate a logo mat to the one thing in your life that's always been there for you… coffee!
Make sure everyone knows what the most important thing in the world is. Coffee. The logo mat can be placed in front of the coffee machine, water cooler or beverage machine to also catch spills and prevent slips and falls due to wet floors. Ideal for use in coffee shops, cafes, restaurants, lounges, waiting areas, or in your own home.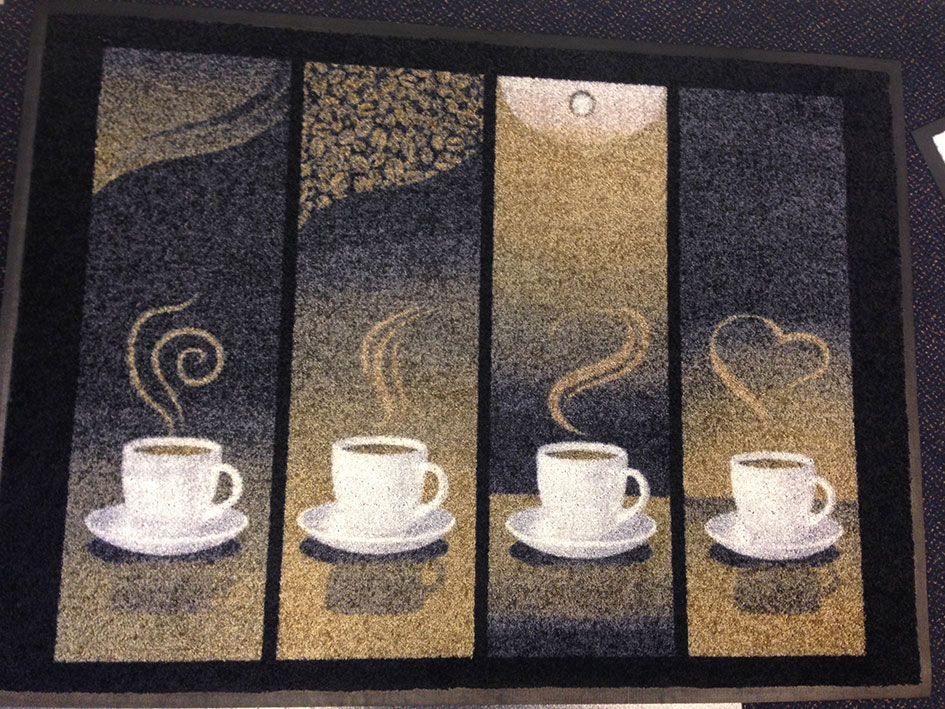 ---
A play mat: Print a game on it and use it to entertain children
Print any game you like on your custom logo mat including a race track, a city, a dollhouse, snakes & ladders, twister, hopscotch, the alphabet or numbers for active learning, or anything else you can think of! Ideal for use in playgroups, nursery, kindergartens, primary schools, junior schools, or after school care.
---
Sizing Mat: Print shoe sizes on it to help people pick the right size
Print various shoe sizes on your custom logo mat and use it to help the customer pick the right size. Ideal for use in shoe shops, department stores, and retail shops.
---
Art Mat: Showcase your design where everyone can see it!
Why not print your favourite artwork on a mat for everyone to see! Use your favourite classical artists or your own design. Ideal for use as an entrance mat, in a retail store, art gallery, exhibition space or as a gift.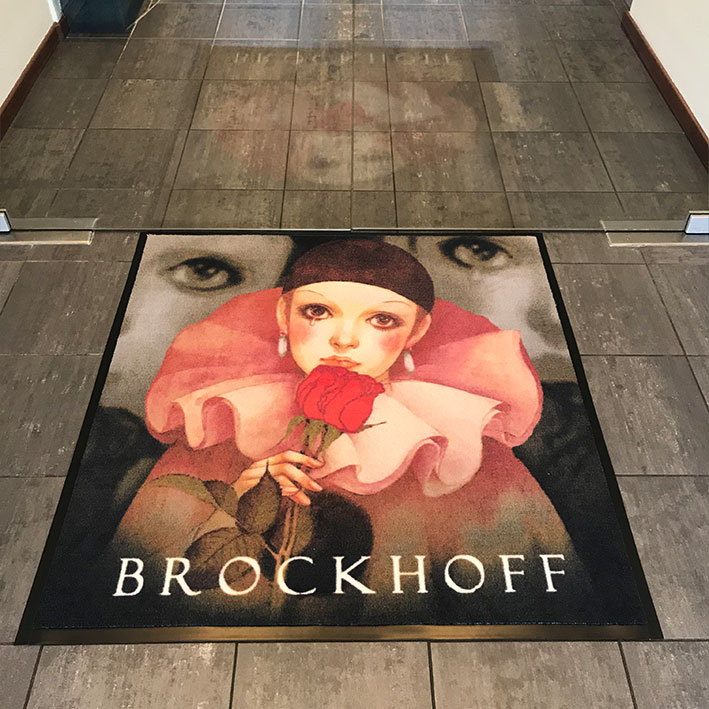 ---
Aquarium Mat: Perfect for showcasing your love of the sea!
Why not print a really beautiful aquarium mat showcasing your love of the ocean and everything in it. Or as homage to your favourite movie: Finding Nemo.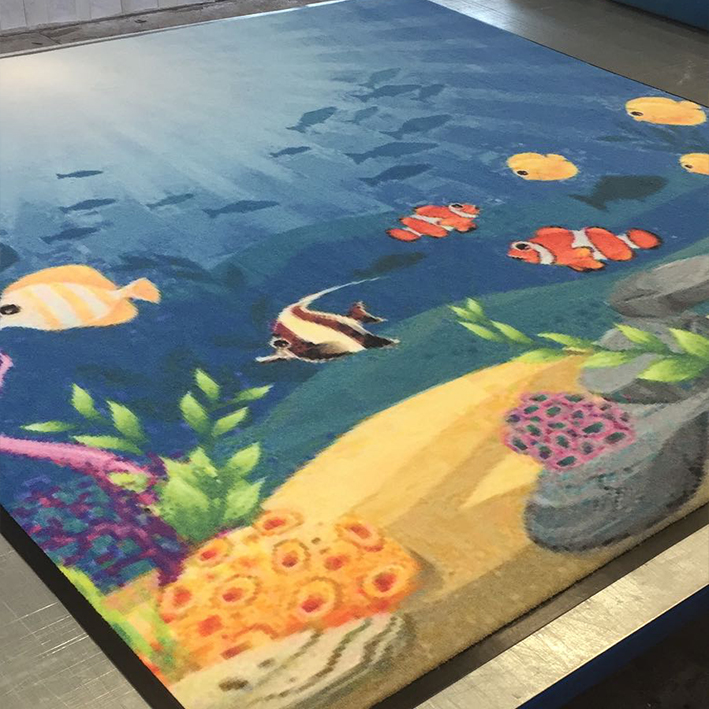 ---
We encourage you to get creative! Don't settle for using a logo mat only as an entrance mat, widen your horizons, live your life to the fullest, reach out and order… a circle!
Notrax® uses high definition printing technology allowing us to print complex logo designs, shading, 3-dimensional effects and photos with unlimited colour combinations. Our photo-quality print produces vibrant, stable colours with superb blacks for stark contrasts and smooth gradations for infinite shading resulting in exceptional photo quality printing to really make the design stand out.
To find out more about our range of logo mats why not check out our range of logo mat products.